About Us
Learn more about why you should choose Atkinson Heating & Air Conditioning, Inc
Cooling Services
See the cooling services Atkinson Heating & Air Conditioning, Inc offers
Customer Reviews
See what customers have to say about working with Atkinson Heating & Air Conditioning, Inc
About Atkinson Heating & Air Conditioning, Inc
I began in the HVAC industry at the age of 16 as a warehouse attendant for a large HVAC company and moved to the position of an installation helper the following year. By the time I was 19 years old, I was running my own crew. At 20, I started in commercial service and stayed there until starting my own business in 1988. Throughout my career, I have stayed current with training in an ever-changing industry.
Overall, I have been serving homeowners and businesses for over 45 years. Having been dedicated to the HVAC industry and blessed with a strong mechanical aptitude and a relentless commitment to quality, integrity, and customer satisfaction, to this day, I enjoy interacting with my customers, and helping to educate, inform, and resolve their HVAC issues.
Testimonials
Customer Reviews
See what our customers have to say about their experience working with Atkinson Heating & Air Conditioning, Inc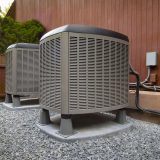 Gayle L.
"Mr Atkinson called me. We met and he looked at my job. He installed Natural gas lines from my meter to the inside of the house and two fireplaces. He kept me informed and did this in a day and a half. The longest part was waiting for inspections. His prices are reasonable and his work is neat. He took all the boxes that my logs were in and left everything nice and tidy. I would definitely recommend his company for this type of work. I am sure his other work with HVAC systems is equally quality work."
Customer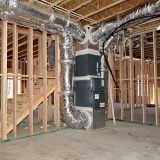 Alan S.
"Mr. Atkinson was great to deal with on my recent heat pump system replacement. His prices were very competitive, and he was able to completely replace my system in one day, with minimal interruption to my daily life. We had one small issue pop up a few weeks after the system was installed, and he was extremely prompt in returning my call as well as addressing the situation (less than 24 hour turnaround). Thanks again!"
Customer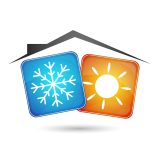 J D.
"Mr Atkinson was very professional and kind best price I could find and happy we went with him a good Christian man"
Customer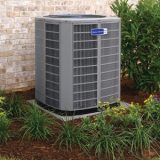 Amber D.
"Wonderful, prompt, and personable service! Will recommend!"
Customer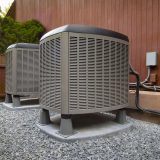 Cindy D.
"Called Atkinson Heating and Air Condtioning to install a heat pump. Mr. Atkinson was wonderful to work with. He did a great job explaining our options, and how everything works. He was always on time and the installation went well and according to plan. Very happy with his service. Will definitely recommend his services to others."
Customer